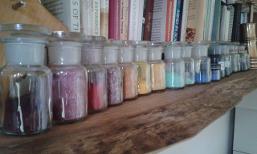 Contact Us
art.life.cycle@gmail.com
The name of Art Life Cycle was inspired by the phenomenological cycles in nature and nature's ability to metamorphose/transform.
We are all part of nature and the art of nature is within us...transforming trauma entail processes, cycles and metamorphosis.
The laws of nature (inner and outer) anchors our work in our every-day life in order to find ways to address trauma and PTSD (Post Traumatic Stress Disorder). The respect of the inner sacred space which is the gatekeeper for all creative work is important to listen, accept and own up to our individual processes.
We live/work in order to free ourselves from the restrictions of our ego and feel ourselves closer to the truest inner-self possible. The self that is resilient and carries the light through the dark tunnels of life. As we acknowledge these tunnels within we bring light to them. This interplay of elements (light and darkness) allows the colours of life to emerge and for an individual to feel self-acceptance in the rhythm of life.