The BLOG
In The BLOG we share our thoughts, observations, processes and discoveries about trauma/PTSD, creativity, healing, art, diet and food, travel, Philosophy of Peace and War, and life...
February 2020. - Further Notes on our Diet Journey from November 2019.
Since November 2019 we have been experimenting with bread mainly sourdough and ancient grain with the occasional croissants. As I am more aware of my body functions and movements it is clear to me that the inflammation in my body has increased, my body aches after a bit of strain and after eating my belly swells up. On the other hand I feel cheerful about eating bread but that glucose increase in my blood sugar is usually very short lived. These are obvious signs that I shouldn't be eating these products...so, I am left with some more soul searching on my relationship to food and ways to transform these cravings and habits.
We also have been only using unsweetened almond milk and we remain on 100% Stevia and Monk fruit sweeteners; which I feel good about.
On the other hand, I am fairly in a hesitant and procrastinating mood about planning our next 5-day water fast for March (either during the full-moon 9. March 2020. or during thenew-moon 24. March 2020.).
January 2020. - An Article on War
James is featured in YES Magazine (https://www.yesmagazine.org/social-justice/2020/01/08/war-veterans-military/).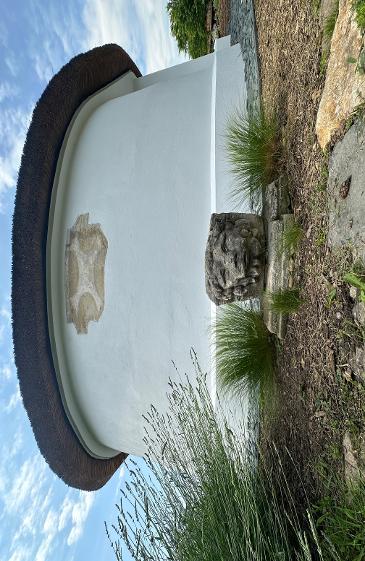 January 7.2020. - children's book
The 200 copies of limited edition of the book have been printed and it is being hand-bound...It is very exciting for us to see the book taking the final stages in the making. It has been over a 2-year process.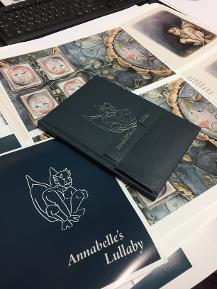 December 6-7. 2019. - workshop in Nemesvamos, Hungary
Meeting with the wounded-lover within the self - colour Indigo
It was a privilege to accompany these participants on this self-reflective colour journey. The workshop started with a sound-circle to meet each other through the vibrations of sound and hear what lives in each of us at that given time. We then explored the secrets of paint-making (gum-Arabic, honey and pigment) to prepare the paint for exploration (on small square hand-made paper) and for the moist-paper painting process. In-between we used pastels on paper to work the physical body in playful colour expression. Opening one's soul to meet the wounded-lover within can leave someone vulnerable. Conversations on colour indigo and it's symbiotic relationship in the soul meant to serve as a reflective self-care tool. The meditative painting process can take us on a journey within this vulnerable place tier by tier into the depth of hurt, trauma and self-acceptance. In releasing one's self into this gentle process truthful self-reflections can free and/or loosen one's inner shackles of martyrdom towards one's self and others. These are some of the photos from this day and a half workshop:
November 2019. - Notes on water-fasting, keto diet and a delicious chocolaterecipe
Sugar-free, organic, home-made, hazelnut crunch chocolate bar - RECIPE by the photo
Since July 2018 we have been exploring water-fasting. We have done one 3-day and four 5-day water-fasts for detox, decreasing inflammation in the body, clarification in the self, spiritual growth and transitioning into a NO-SUGAR diet. In May 2019 we went on a 5-month keto (ketogenic) diet period and during September-Ocotber 2019 we were transitioning into a more wholefood diet. We are eating a wide variety of fruits, vegetables and legumes. We are still figuring out what that means for us as we miss wheat/bread...but one thing remains, we are use only 100% Stevia and 100% Monk fruit to sweeten our food and try to avoid processed food as much as possible.
I have been asked to share how I made my sugar-free, home-made, organic hazelnut crunch chocolate bar:
Prepare your Ban Marie on the stove and put 100 grams of 100% organic dark chocolate broken into small pieces, 3 generous table spoon of organic cacao powder, 50 grams of organic cacao butter coins/chip, 1 generous teaspoon of Inulin powder, 2 teaspoon of Sunflower Lecithin, 1 generous tablespoon of 100% Stevia Powder (in Europe this isn't available so sweeten it with what you like but keep in mind shop bought Stevia crystals are made mainly of Erythritol which is 1:1 sweet ration with cane sugar) and 1 generous tablespoon of organic Hazelnut butter. Slowly melt all together! In the meanwhile prepare a shallow tray lined with baking paper. I used a 20x25 cm tray. Pour organic whole toasted hazelnuts (I used almost 2 bags of 200 grams bag) onto it so that they all touch one another. I know you think that is insane as you have never seen a chocolate bar like that but trust me that is why this is brrrrrrrilliant!
So, when all melted in your Ban Marie and your hazelnuts are prepared waiting for the chocolate put a generous gulp of Vanilla Bean Paste (Vanilla extract will not taste the same) into the melted ingredients. Stir it in and pour chocolate-melt onto the tray. Move your pour along the tray and adjust the distribution evenly afterwards. Put it in the fridge for a few hours. Then you can have a little taste...it will thoroughly harden by the next day; if you can wait! Enjoy...and let me know how you get on
x
© Copyright Art.Life.Cycle